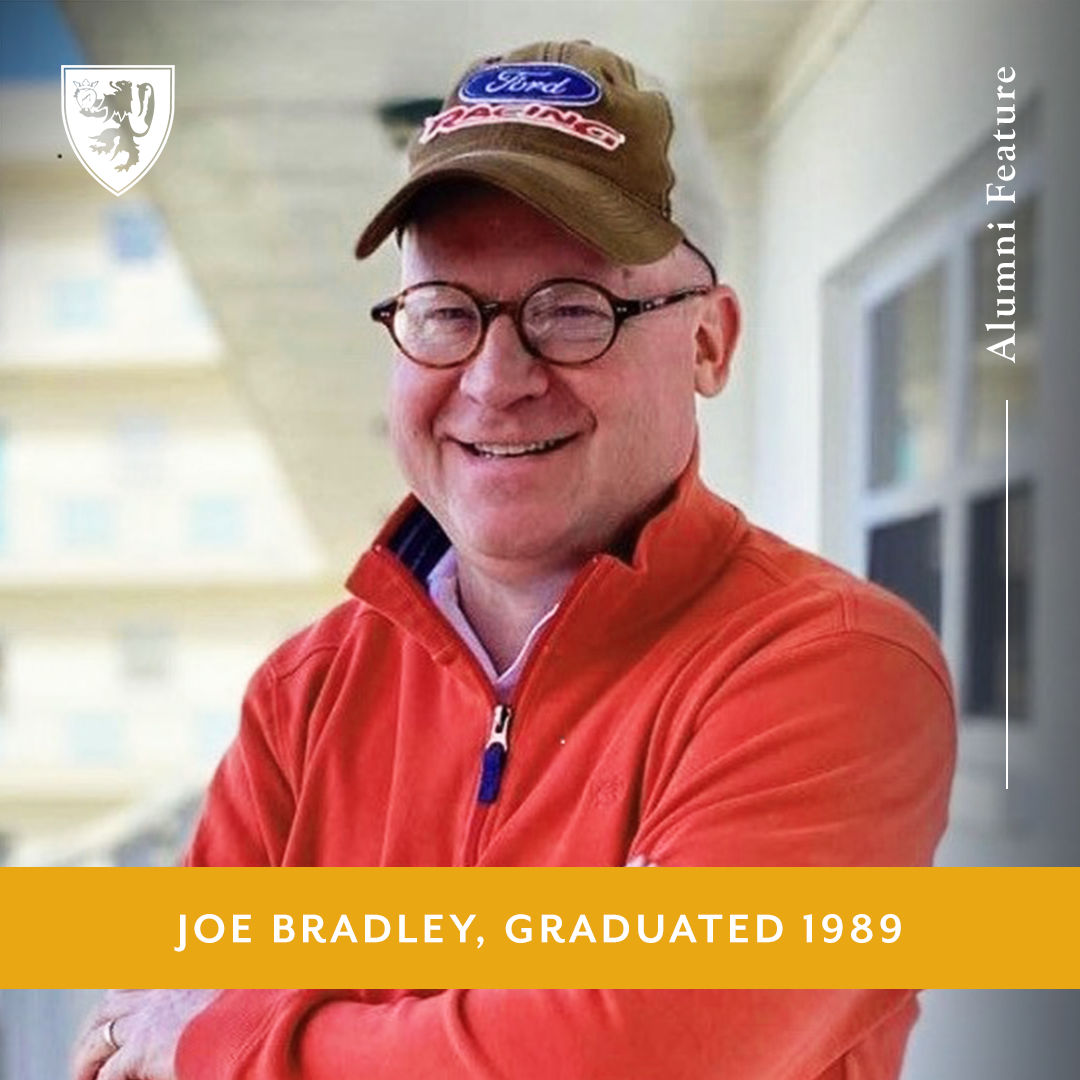 What's your name?
Joe Bradley
What was your degree/program?
BA in History
When did you graduate?
June 1989
What are you working on these days?
These days I work in agile methodology and project management.
What made you love studying at Sacred Heart?
I loved the community, the friends and faculty, the prayer life, and the chapel.
What faculty members inspired you in your learning?
So many of them! But I was especially inspired by Fr. Vigneron, Fr. Berg, Fr. Trapp, Fr. Halfpenny, Fr. Boyea, and so many others.
How did your time and education at Sacred Heart inform you or prepare you for your current work?
The seminary taught me the importance of being prepared. It instilled in me the value of hard-work, and that a liberal arts education is so important because it makes us well-rounded men in all areas.
What makes Sacred Heart unique among higher learning institutions?
The emphasis on fellowship, fraternity, and prayer. The daily schedule of prayer was invaluable to what we accomplished. Coming together regularly to pray the Office and Mass really gave us the perspective that we were about God's work.
What's one of your fondest memories of your time here?
I remember a time when Fr. Cunningham gave the community a tour of Detroit and celebrated Mass with us at the Church of the Madonna. That, and the Smoky Mountain camping trips with faculty and students.
How do you see the Holy Spirit at work at Sacred Heart?
The love that Archbishop Vigneron has for the seminary shows God's love. The students, faculty, and staff are always so kind and spirit-filled as well. It's wonderful!