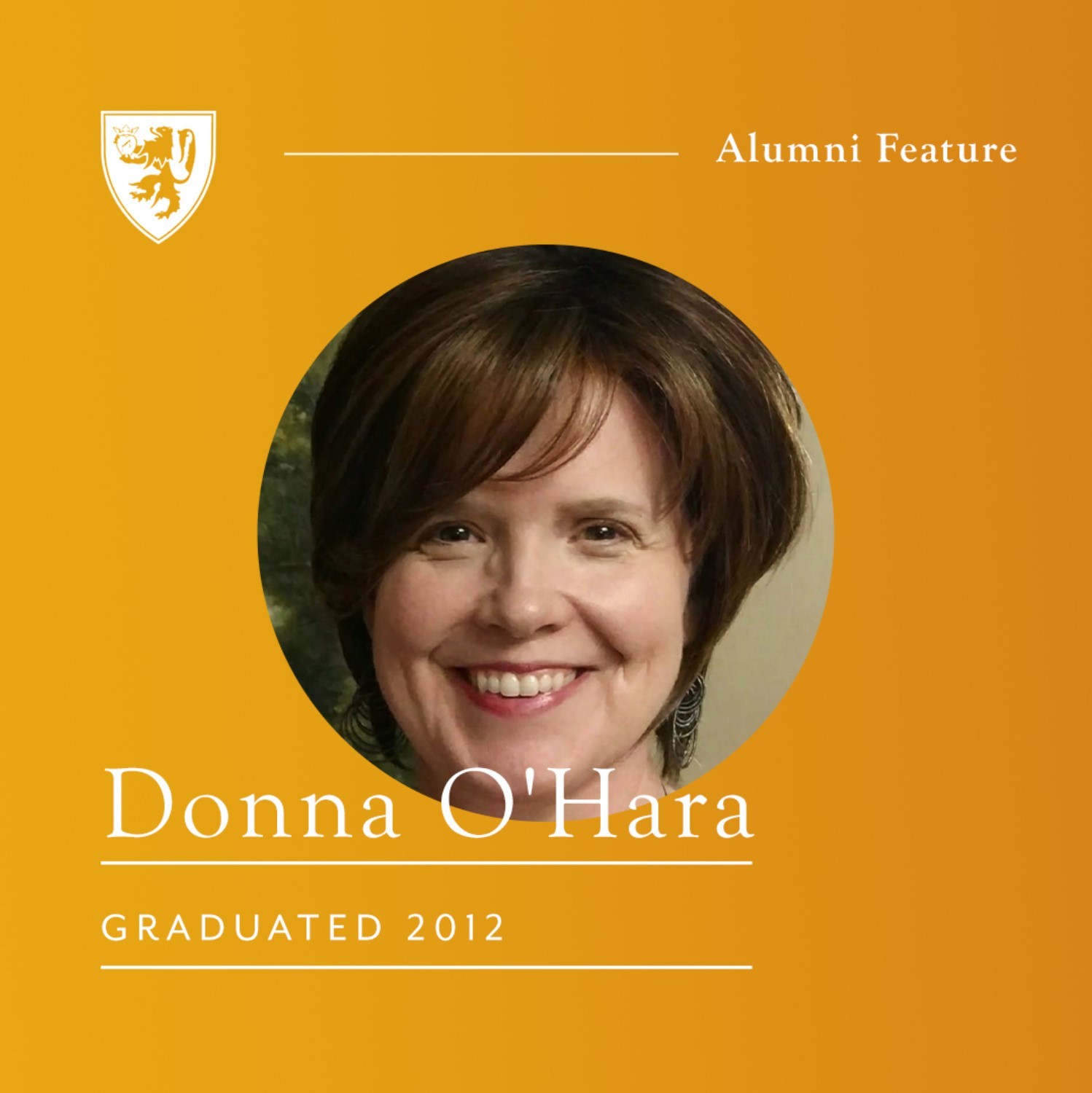 What's your name?
Donna O'Hara
What was your degree/program?
Master of Arts in Theology
When did you graduate?
2012
What are you working on these days?
I am working at Ford Motor Company as a design and release cylinder block engineer.
What made you love studying at Sacred Heart?
Sacred Heart always felt like home. I love the other lay students, seminarians, professors and the classes.
What faculty members inspired you in your learning?
Fr. Dan Jones in Trinitarian and Christological Foundations of the Christian Faith walked us through the history and discernment of how the early Church Fathers wrestled with the understanding of the Trinity. It taught me that the Lord doesn't give us all the answers easily, but we are to wrestle with concepts — and sometimes each other — before we arrive at the truth. I love remembering the struggles of our class during the recitation of the Niceno-Constantinopolitan Creed at Mass each Sunday.
How did your time and education at Sacred Heart inform you or prepare you for your current work?
My current work is being an evangelist at Ford Motor Company. Sacred Heart prepared me to go out into the world and preach with confidence to our protestant brothers and sisters, the NONES, and people of other religious beliefs.
What makes Sacred Heart unique among higher learning institutions?
The staff, the seminarians, and lay students and the courses.
What's one of your fondest memories of your time here?
Forgetting the start day of my winter class, I was called by a classmate. I was not home, so I arrived in my workout clothes with no paper or pen and over one hour late. I was afraid to walk into class. One of the priests saw me in the hall and walked me into class, introducing me to Fr. Dan Jones.
How do you see the Holy Spirit at work at Sacred Heart?
The Holy Spirit gives boldness to preach the Gospel which is frowned upon in the World, and draws all the students closer to the Sacred Heart!