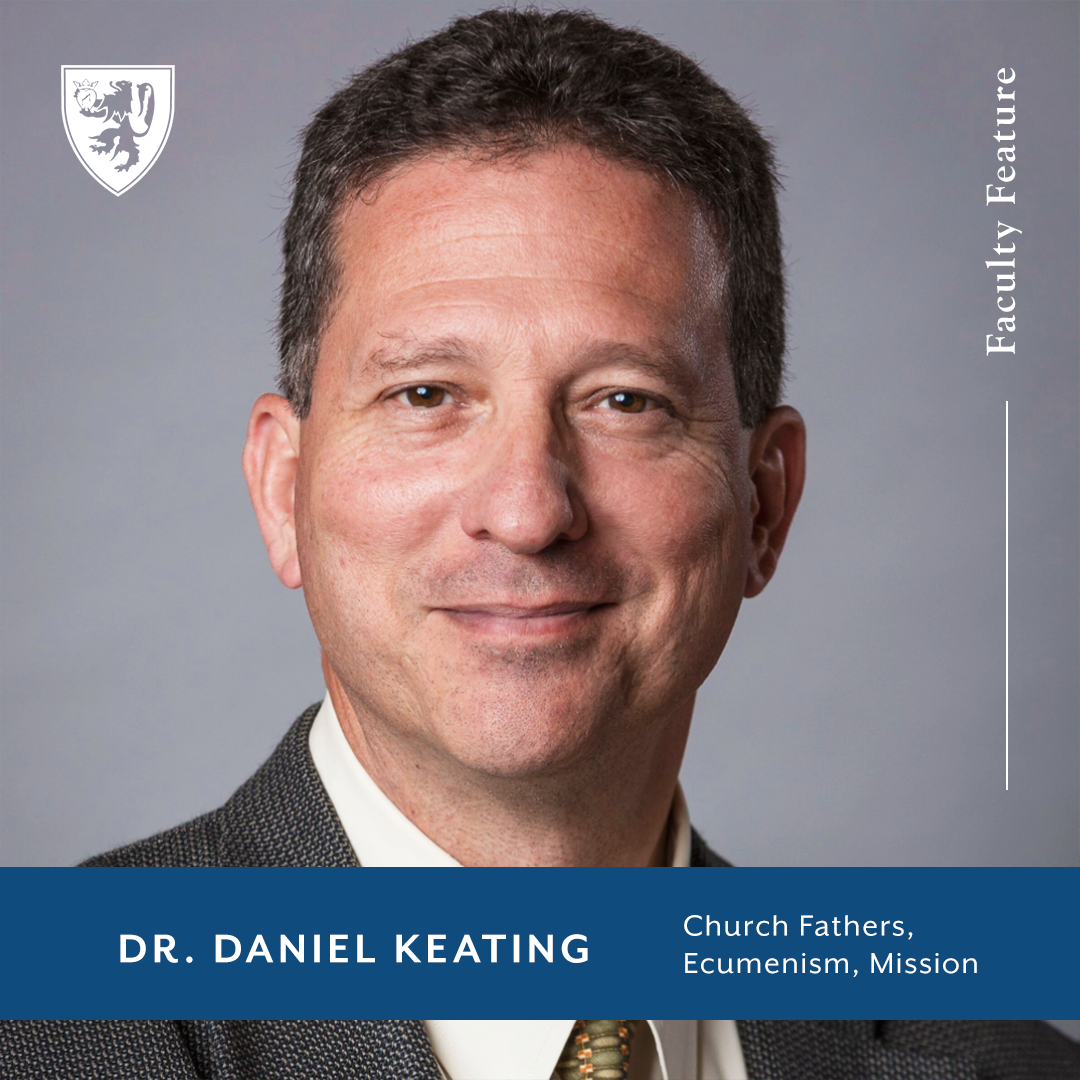 What's your name?

Daniel Keating
What subject area do you teach?
Church Fathers, Ecumenism, and Mission
When did you start teaching at Sacred Heart?
2000
What are you working on right now that excites you?
I'm currently working on a commentary on the prophet Ezekiel.
What's something that makes you love teaching Sacred Heart students?
I love that the students have a deep spiritual interest and desire to learn more deeply about our common faith.
What inspires you in your teaching?
I'm inspired by the revealed truth that we are privileged to serve.
What makes Sacred Heart unique among higher learning institutions?
We're unique because of our excellent and varied faculty and the variety of students in our programs.
What's one of your favorite memories from your time at Sacred Heart?
I love graduation ceremonies, where we can see in one glance the fruit of our labors together.
How do you see the Holy Spirit at work at Sacred Heart?
The Holy Spirit is moving in the hearts and minds of both faculty and students!