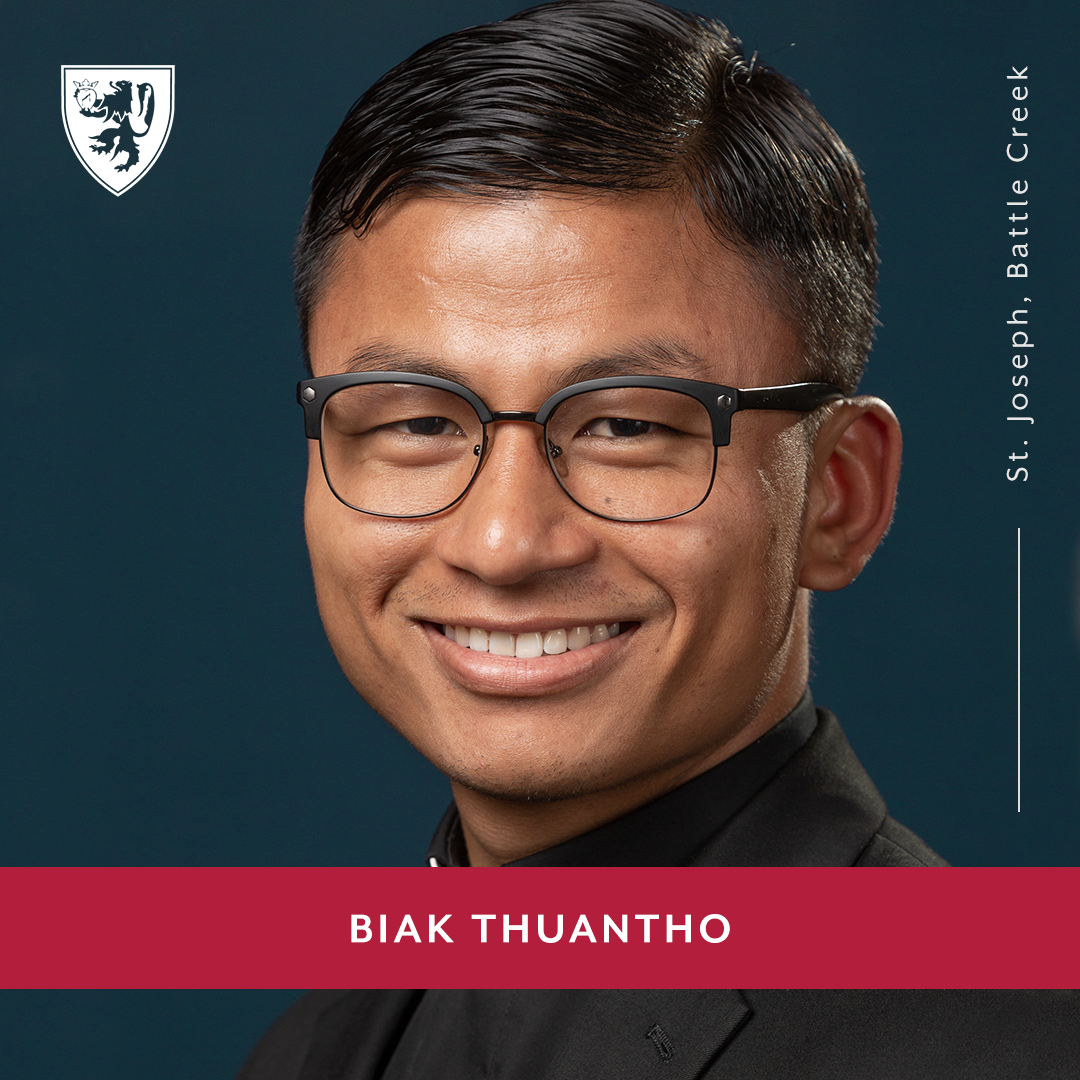 What's your name?
Biak Thuantho
What's your hometown? Home parish?
Battle Creek, St. Joseph
What degree/program are you studying?
Master of Divinity
What's your favorite class? Why?
My favorite class is Synoptic because it is always powerful and inspiring to take the path toward Christ.
Which priest or Sacred Heart professor has been most influential in your education so far?
Father Daniel Jones has influenced me the most with his Church Fathers class.
What's something social or cultural that you love about Sacred Heart?
I love Christmas luncheon and the skit. It is always great to see everyone and to come together and laugh together.
Do you connect strongly to a specific prayer, devotion, or saint?
I love the Rosary! Our Lady has been the most supportive in my spiritual life.
How do you like to spend your free time on campus or in the city?
I love playing ping-pong with other seminarians, and sometimes I like watching a good movie with them.
How do you see the Holy Spirit at work at Sacred Heart?
I can see the Holy Spirit working in our professors, formators, and those who come to the seminary. They are all on fire with the love of God!