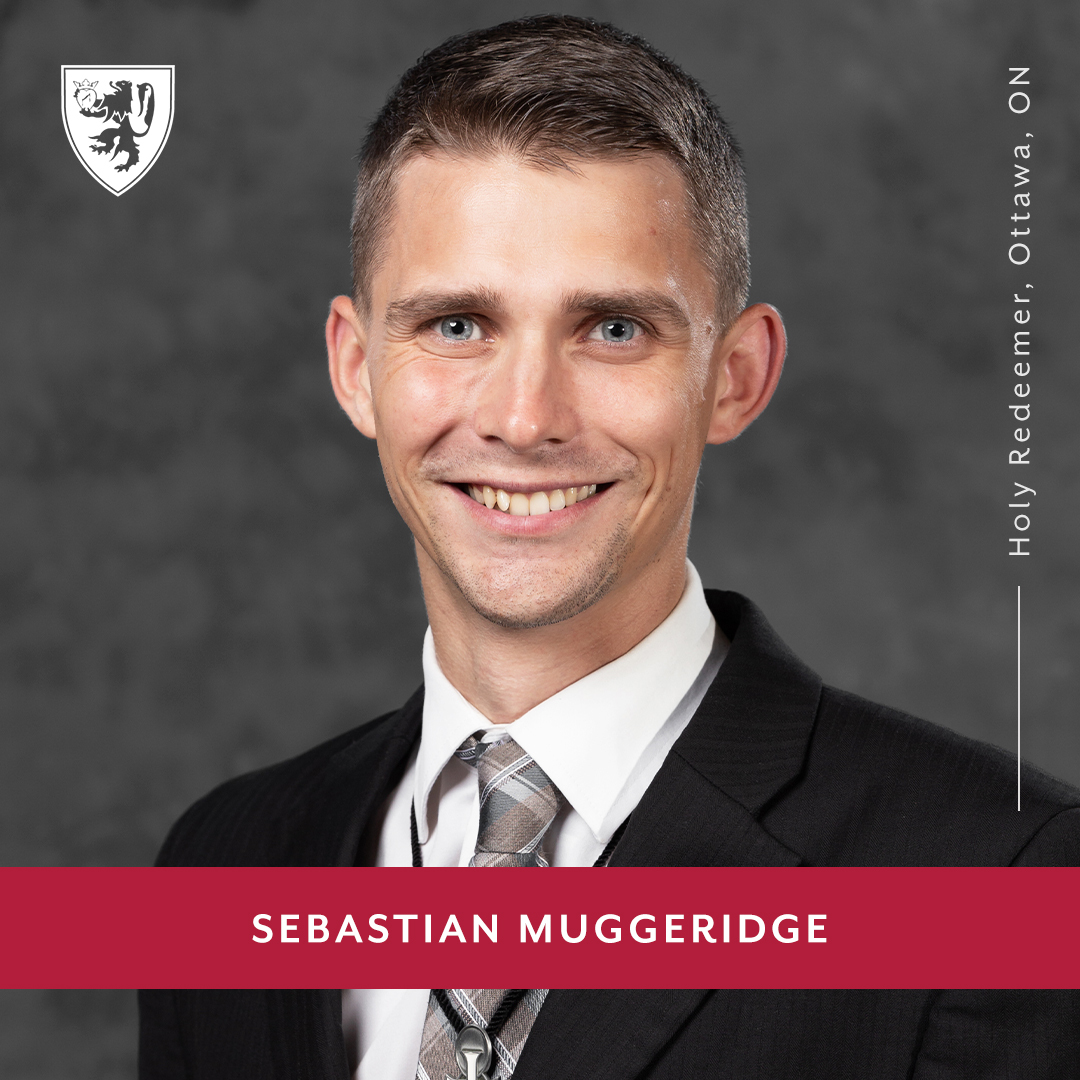 What's your name?

Sebastian Muggeridge
What's your hometown? Home parish?
Ottawa, Ontario, Holy Redeemer
What degree/program are you studying?
Theology
What's your favorite class? Why?
My favorite class is Sacred Scripture because it gives me a new perspective on the Word of God and it deepens my prayer life.
Which priest or Sacred Heart professor has been most influential in your education so far?
Fr. Van Rooyen has been inspiring for me, not only because of his teaching but also for the way he models his life after Christ.
What's something social or cultural that you love about SHMS?
I enjoy playing hockey each year with Sacred Heart! It brings such great fraternity and community.
Do you connect strongly to a specific prayer, devotion, or saint?
I really connect with the Rosary and the Chaplet of Divine Mercy.
How do you like to spend your free time on campus or in the city?
I enjoy playing tennis when the weather is nice!
How do you see the Holy Spirit at work at Sacred Heart?
I think the Holy Spirit is setting us on fire to evangelize and, in turn, to empower others to do so as well.