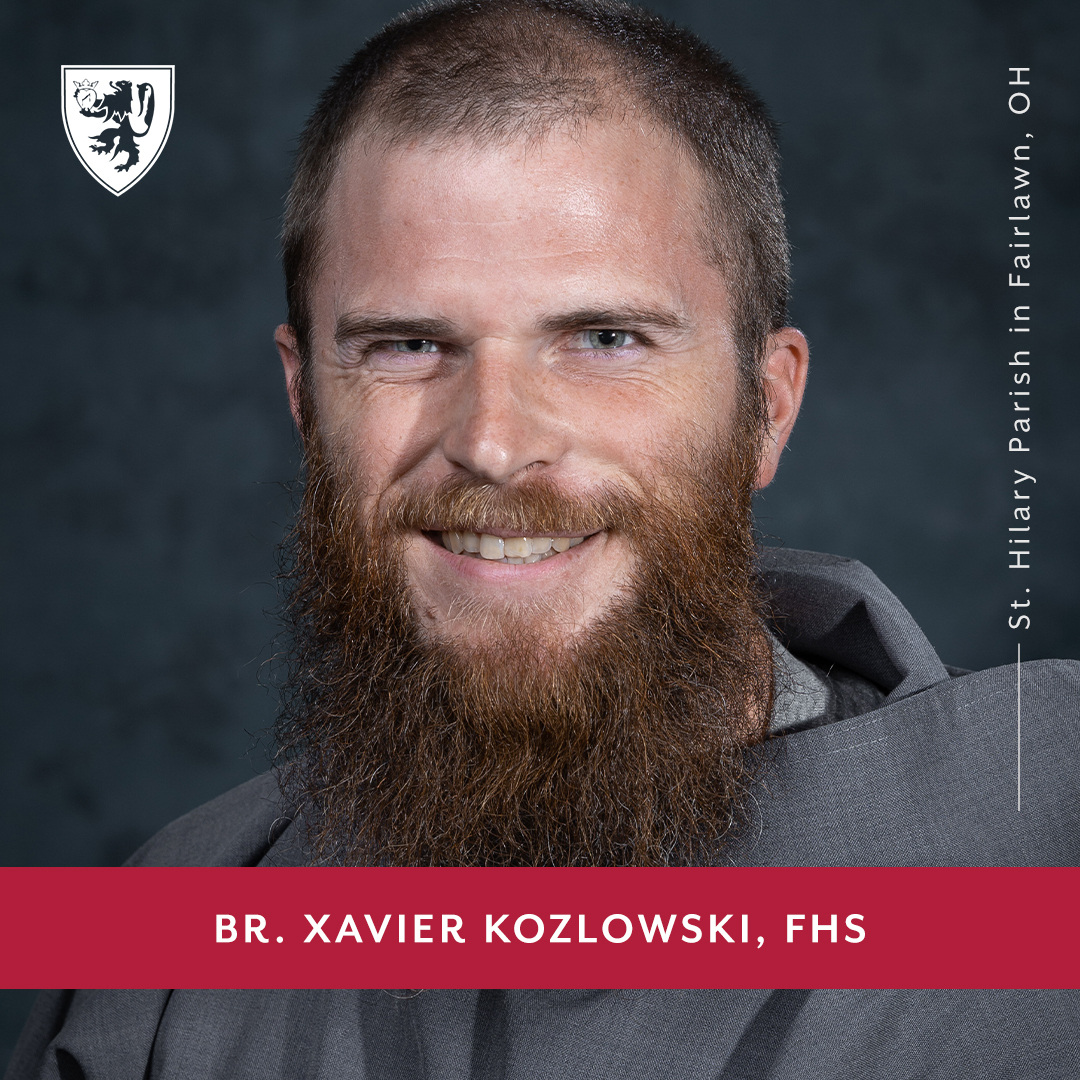 What's your name?
Br. Xavier Kozlowski, FHS
What's your hometown? Home parish?
Akron, OH. St. Hilary Parish in Fairlawn, OH
What degree/program are you studying?
Pastoral Year
What's your favorite class? Why?
Any Sacred Scripture class, because it's great to better know the Lord and the message of salvation, and because the Word is living and active and able to transform my life and those to whom I'm called to minister.
Which priest or Sacred Heart professor has been most influential in your education so far?
Fr. VanRooyen!
What's something social or cultural that you love about Sacred Heart?
I love playing sports with the guys.
Do you connect strongly to a specific prayer, devotion, or saint?
I love to sing praises to the Lord because it helps me to stay focused on Him and to live in confident trust in His promises of eternal life, to have a continual spirit of rejoicing and to give thanks to Him in all circumstances.
How do you like to spend your free time on campus or in the city?
Praying, playing sports, and getting to know the other guys better.
How do you see the Holy Spirit at work at Sacred Heart?
I see the Holy Spirit working through some of the faculty who are filled with the fire of God, and who express an expectant faith and confident trust in the Lord through their words and actions. Also, in the lives of my brother seminarians as He continues to transform and mold them to be men of integrity and holiness.