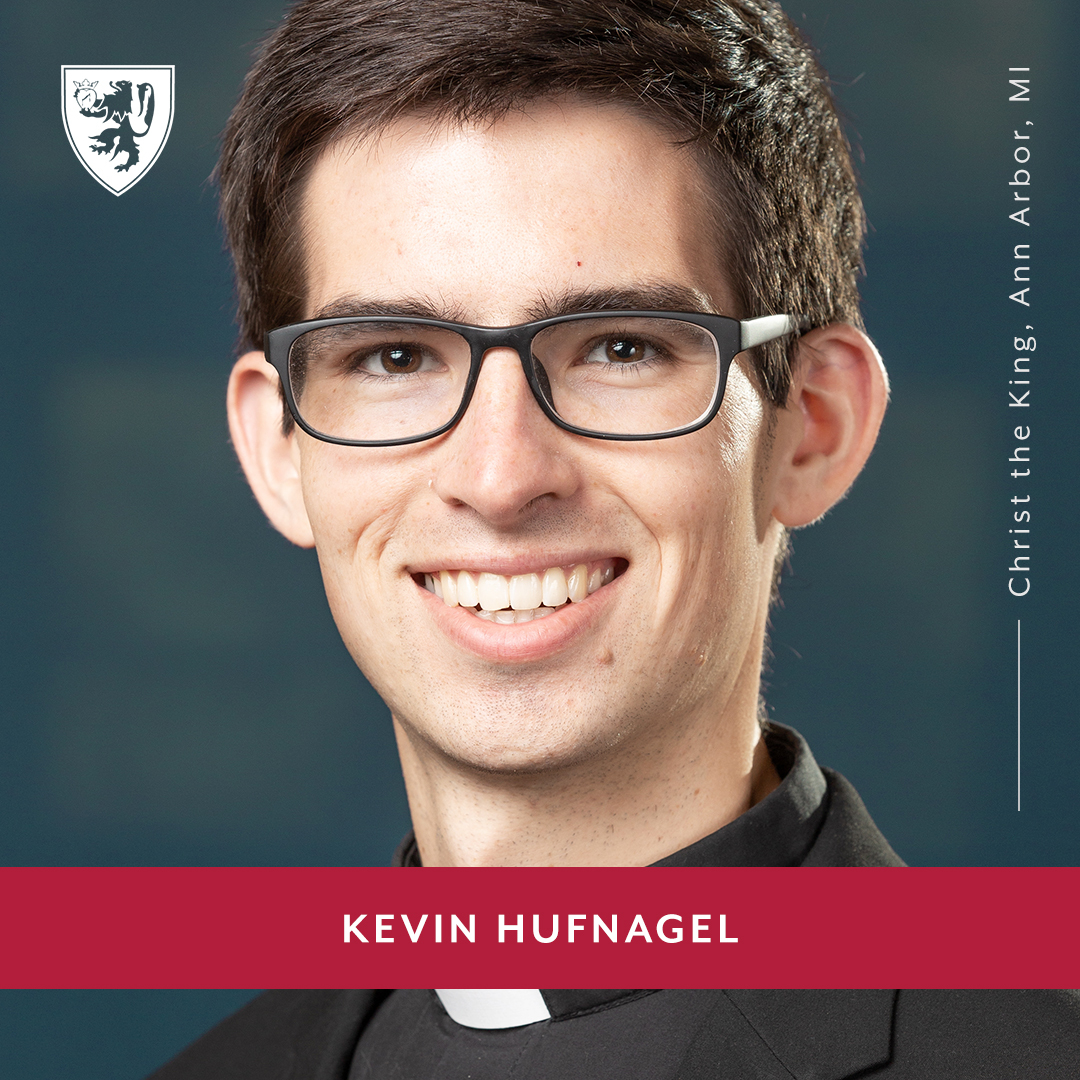 What's your name?
Kevin Hufnagel
What's your hometown? Home parish?
Ann Arbor, Christ the King
What degree/program are you studying?
Theology
What's your favorite class? Why?
Trinitarian Theology. The richness of studying the Divine Persons is amazing! I feel like I can go pray for an hour after every class.
Which priest or Sacred Heart professor has been most influential in your education so far?
Fr. Pieter Van Rooyen
What's something social or cultural that you love about Sacred Heart?
The fraternal life among the seminarians. It's a great support to have all these brothers to share my burdens and joys with!
Do you connect strongly to a specific prayer, devotion, or saint?
Any of the holy virgins like St. Agnes, Mary, St. Therese, and also our Lord's Sacred Heart.
How do you like to spend your free time on campus or in the city?
I like baking or just spending time with my brothers!
How do you see the Holy Spirit at work at Sacred Heart?
I see Him convicting myself and my seminarian brothers of all the ways we need to grow and be more humbled as we prepare for ministry. It's incredible to see what He does in the hearts of guys in classes and our outreach.