Over fifty people gathered at Comerica Park for the second annual Alumni Outing on August 10. Former students and their families arrived for a fun evening of fellowship, food, and Detroit Tigers baseball. Beautiful weather made it a perfect night for the Friday evening game, giving alumni a chance to catch up with former classmates and enjoy a 5-3 Tigers win!
Attendees began with a 5:30 p.m. tailgate party in the Chevy Pavilion, located inside Comerica Park. The Pavilion is an all-inclusive party area where guests enjoyed a buffet of ballpark hot dogs, chicken wings, pizza, snacks, and beverages. After the game, fans were treated to an impressive firework show.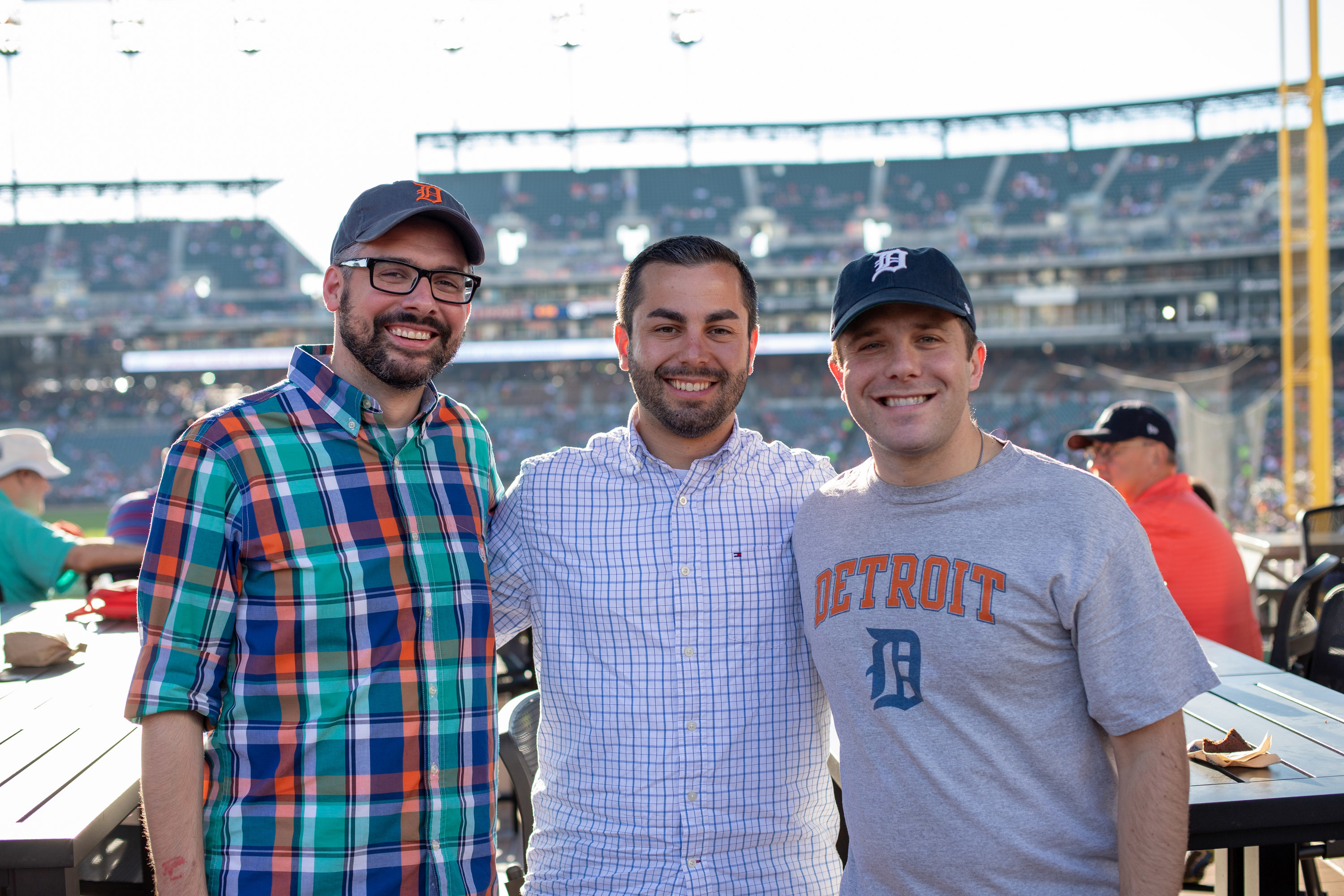 Sacred Heart alumni (from left to right) Fr. Brian Meldrum, Fr. Mario Amore, and Fr. Matthew Hood enjoying the Friday night game.

The annual alumni outing, hosted by the Alumni Association Board, is the second-ever Alumni Tailgate and Tiger Game and is quickly becoming a favorite summertime tradition among alumni. "I enjoyed spending time with a few of my brother priests, but also interacting with some of the lay alumni whom I had classes with over ten years ago," said Fr. Mario Amore, associate pastor at St. Hugo of the Hills Parish in Bloomfield Hills, Michigan, and graduate from the Class of 2015. "It was interesting to reconnect and hear about how Sacred Heart prepared them for the ministries in which they are currently involved." 

Emily Berschback, alumni relations and special events manager at Sacred Heart, said the event had a strong turnout. "This year's outing was another great success and very well received by all who attended. Plus, the Tigers won, so another bonus!" she said.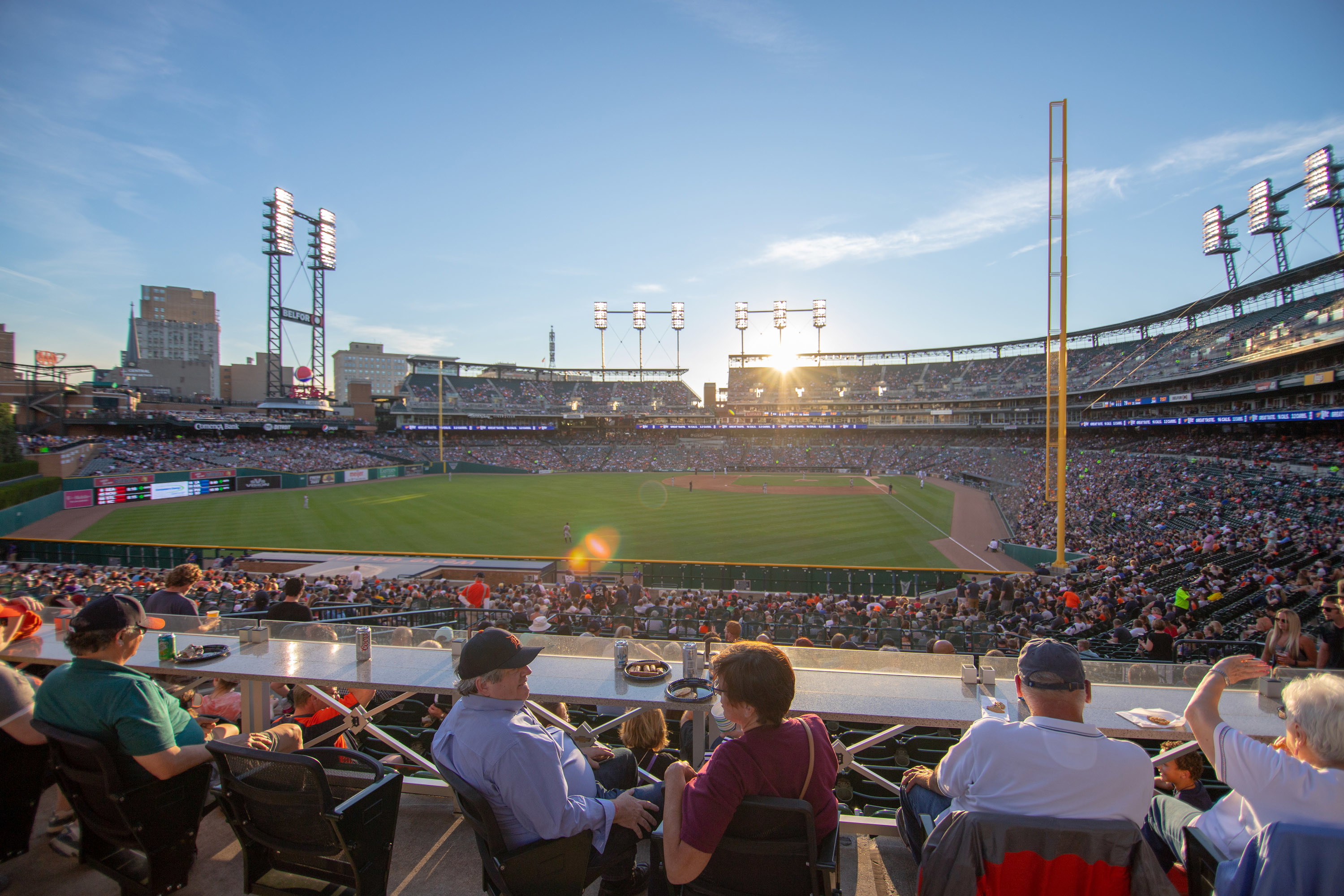 Alumni enjoying their seats on the Chevy Pavilion at Comerica Park.

Asked whether there will be a third-annual Alumni Tailgate and Tiger Game, Emily answered, "Yes, we are definitely planning an outing for next year.  We are even looking into doing something in the winter at the new Little Caesars Arena for a Pistons game! Stay tuned for details."

Alumni events are an important way for Sacred Heart to remain connected with former students, who are one of this institution's most loyal supporters and who play a vital role in unleashing the Gospel throughout the Archdiocese of Detroit and beyond. "Having such a large group from the seminary was a great witness to our Catholic faith and a testimony to the impact that Sacred Heart has had on so many men and women in varied ministries in the Church," said Father Mario.
"I highly encourage all alumni to consider attending next year's event. It's a great time to catch up with old friends and classmates, meet new ones, and enjoy an evening at the ballpark."
To stay connected and for more information about upcoming alumni events, visit shms.edu/alumni.